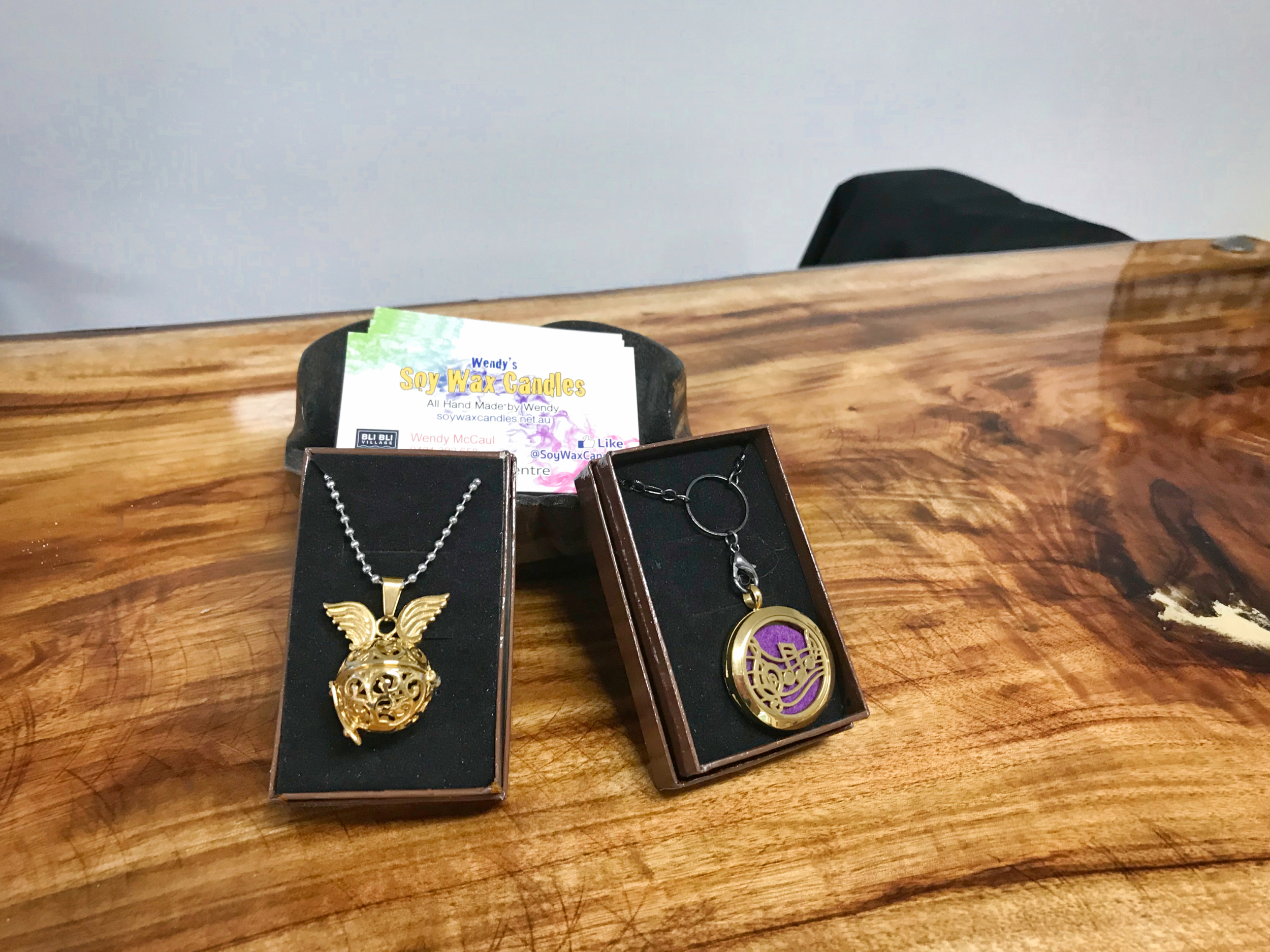 Wendy's Necklaces
 These are stainless steel, with chains of varying styles and lengths. They have felt pads so just add fragrance onto the pillow, and your favourite scent is with you all the time. The more felt pads you have you can have different fragrances to change to.
Wendy's Key Rings
Keyrings are another way to have your favourite fragrance with you all the time. They are the same style as Wendys Necklaces, a hinged container with a felt pad inside. The more pillows you have, the more you can change around the fragrances you can have with you.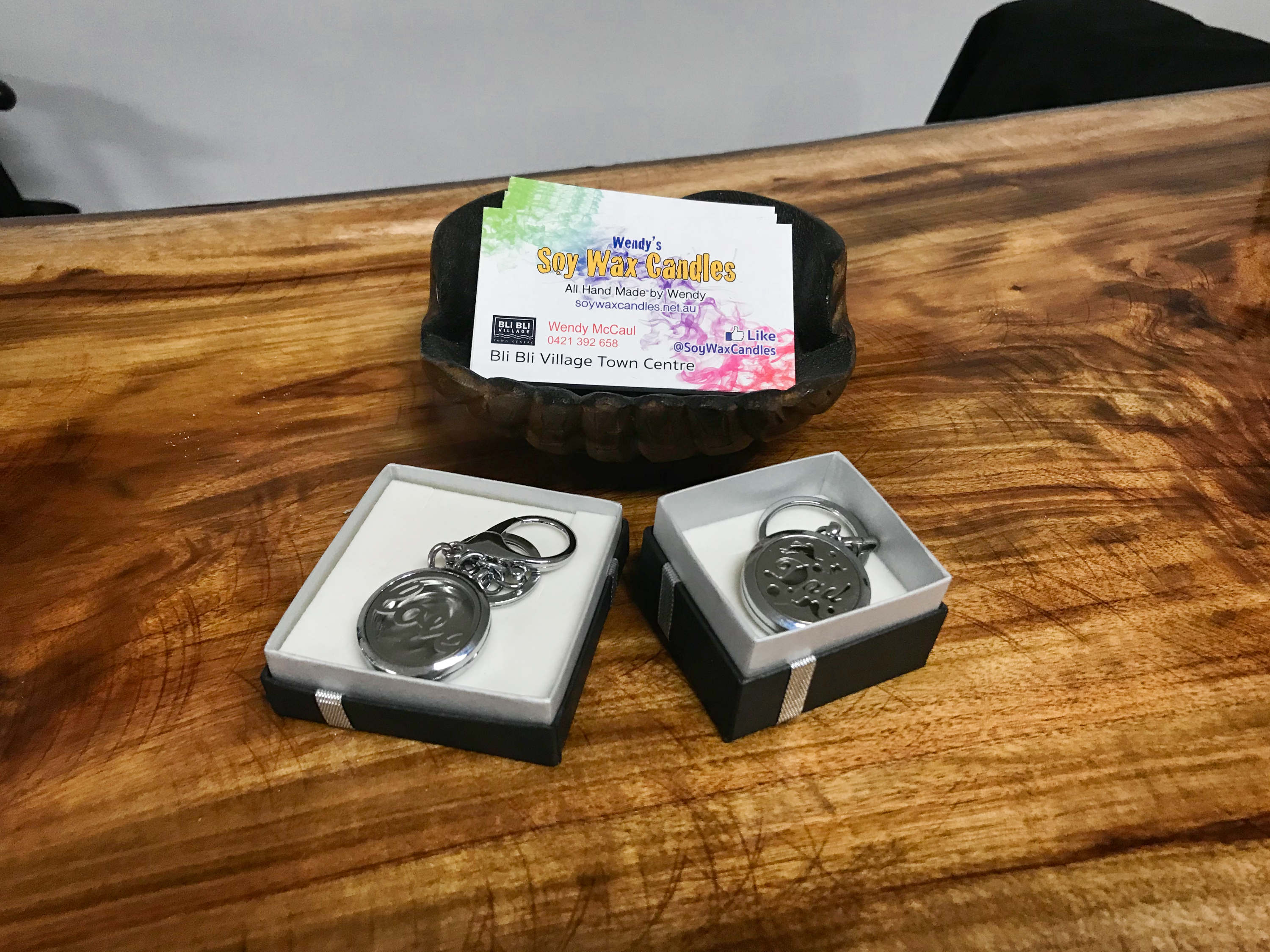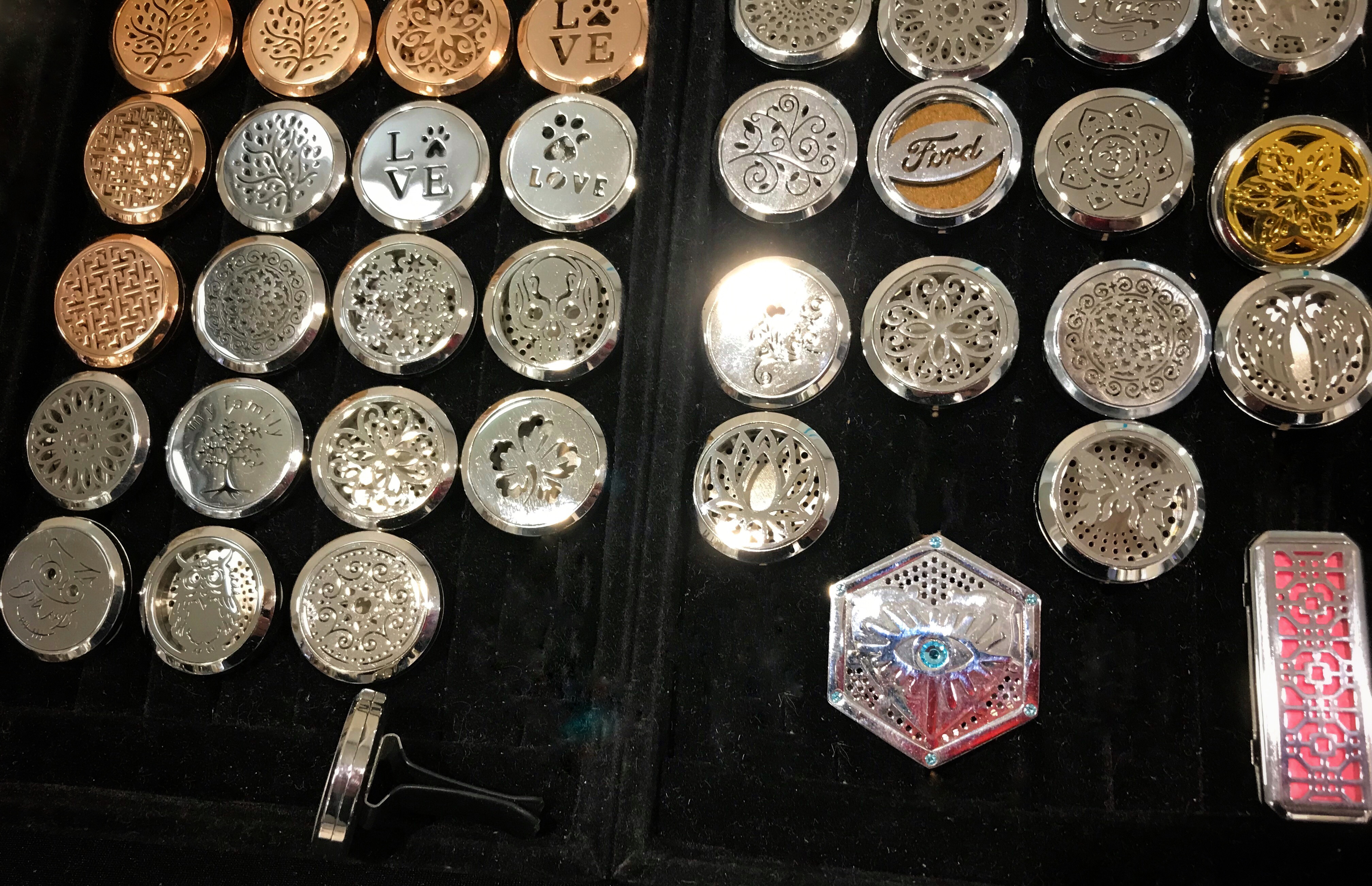 Wendy's Car Diffusers
Wendy's original diffuser product, it sits in the vanes of your cars air vents. Colourful felt pillows with your fragrance soaked into the fibre can last weeks before you need to add more. Each comes with spare pads in your choice of colours.