Remember, if you can't find the size, colour and fragrance combination you would like,
please contact Wendy on 0421 392 658
For colours, just imagine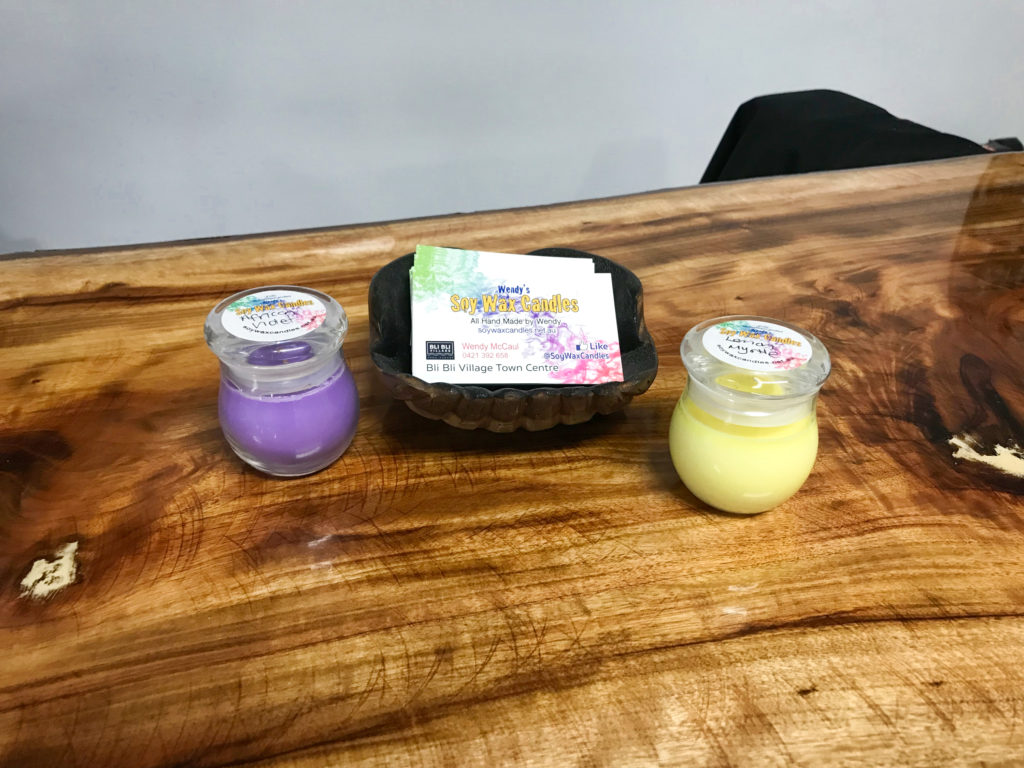 $13
Baby Bulbs
The smallest of Wendy's jars, small in size big on fragrance.
70 gm Soy Wax 7cm tall
$17
Medium Monaco Jars
A jar for anywhere in your home and great for yourself or a small gift.
155 gm Soy Wax 9.5cm tall
$19
Apothecary Jars
Wendy's mid size jar, with a large lid to let the fragrance out. The smells are amazing.
290 gm Soy Wax 8.5cm tall
$23
Large Monaco
Wendy's most popular jar, add colour to your space and match your décor.
300 gm Soy Wax 12cm tall
$4
T'Light Candles
6 Pack Fragrant Soy Wax T'Light candles in your choice of colour and fragrance. Burning time is around 5 hours.
$11.00
Soy Wax Melts
3 Pack of fragrant Soy Wax Melts in your choice of colour and fragrance. Your home will smell amazing with Wendy's Soy Wax Melts
To purchase candles from Wendy please like @SoyWaxCandles on Facebook and DM her with your order.
Candles of all shapes and sizes
If it can have wax poured into it, fragrant or essential oils in the wax, Wendy can pour into it (and often does).
This is why they are special, limited availability
It's just an object with wax poured into it so it smells nice.
If there is room to add a wick you have a fragrant soy wax candle.
Soy Melts that are used in oil burners. Replacing the often dangerous hot burning oil, Soy Wax has a low melting temperature so if an accident happens and the wax gets spilled it is easy to clean up.