Recycling Old Jars And Refilling Old Jars
Wendy offers a service where you can bring in old jars or containers that you'd like filled. This includes the jars you have bought from her. Just exchange your jar for a freshly filled one and only pay a refill cost. You get a new candle we get to fill your old jar and pass on the saving to you.
Just look at these
Wax filled Tea Cups
One of our favourite container to fill as we have seen so many beautiful heirloom items come back time after time to be refilled.
With the Salvation Army Op-Shop and the Sunshine Hospice in the same complex, you can find a pre-loved item and can be your little candle treasure in no time at all.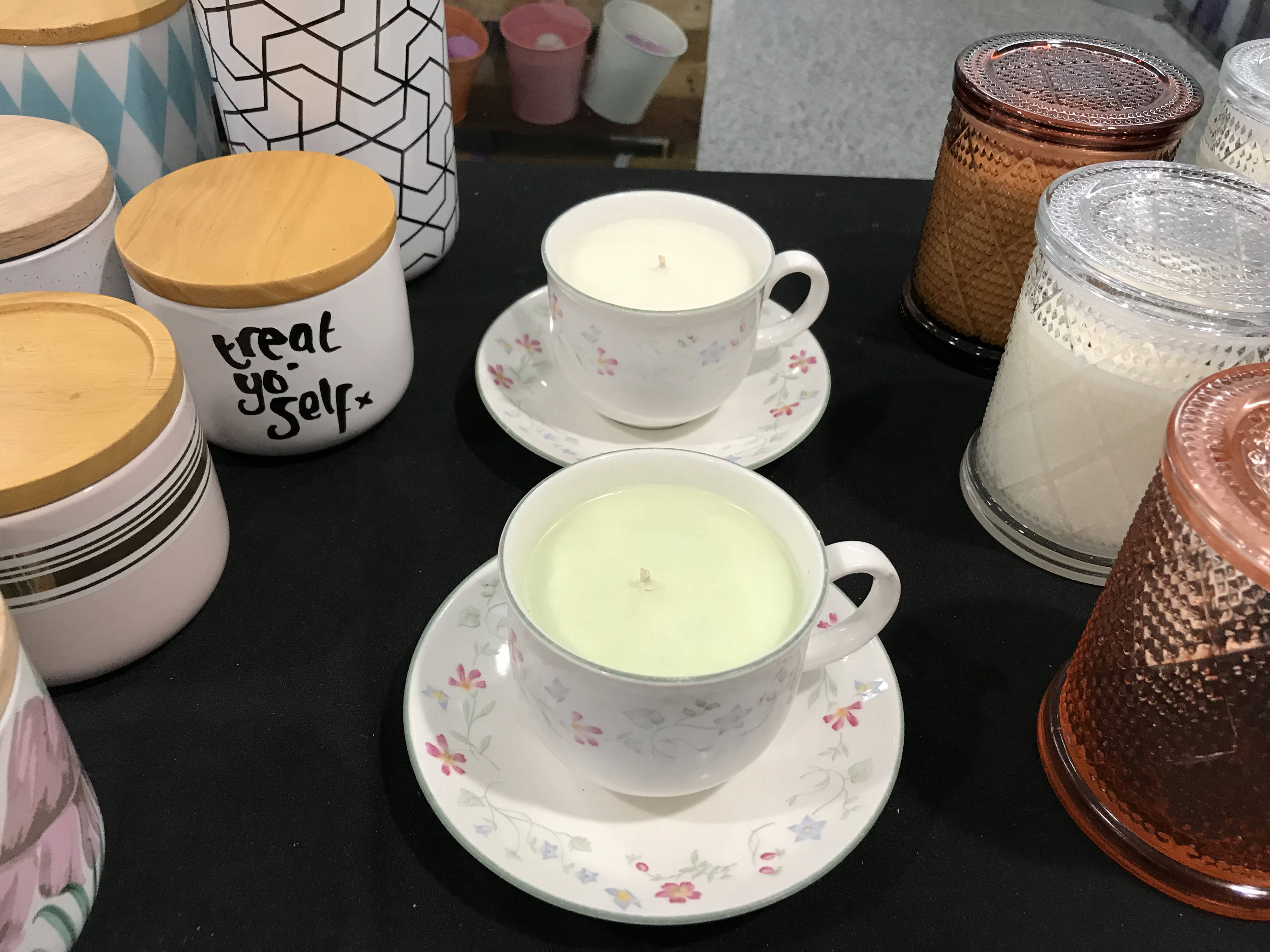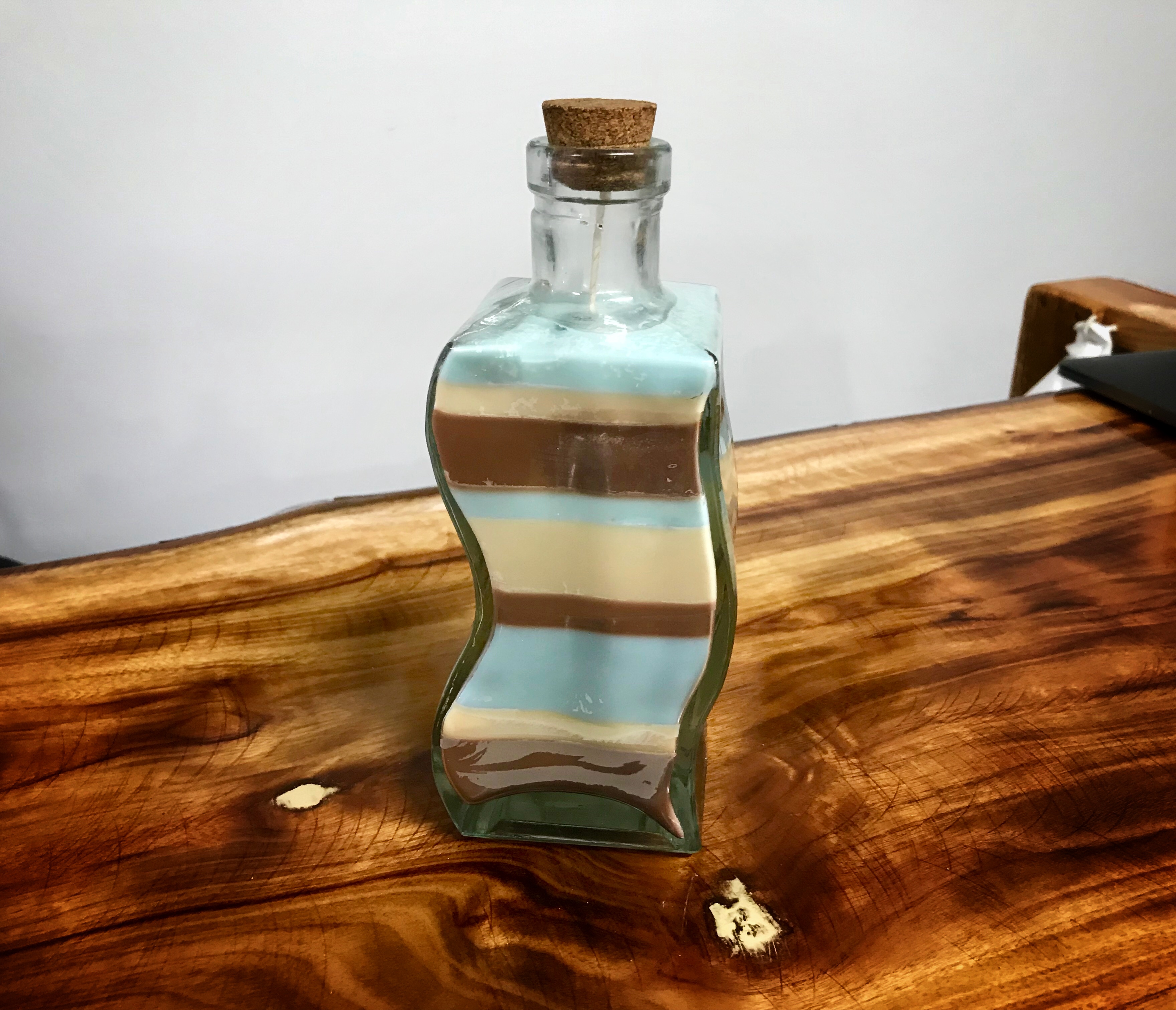 Odd Shaped Jars
This one was an odd one. A customer found this in the op-shop and brought it around to be filled. Very Vanilla is the fragrance for all the colours. It looks amazing. Someone said it looks like one of those coloured sand bottles.
Hand Poured Wax Sundaes
They smell as good as the look. Your favourite sundae in wax. 
Chocolate, Caramel, Strawberry it's your choice.
Bring your own glass is the best idea even though we have several in stock of different shapes and sizes, that way you get this one you want.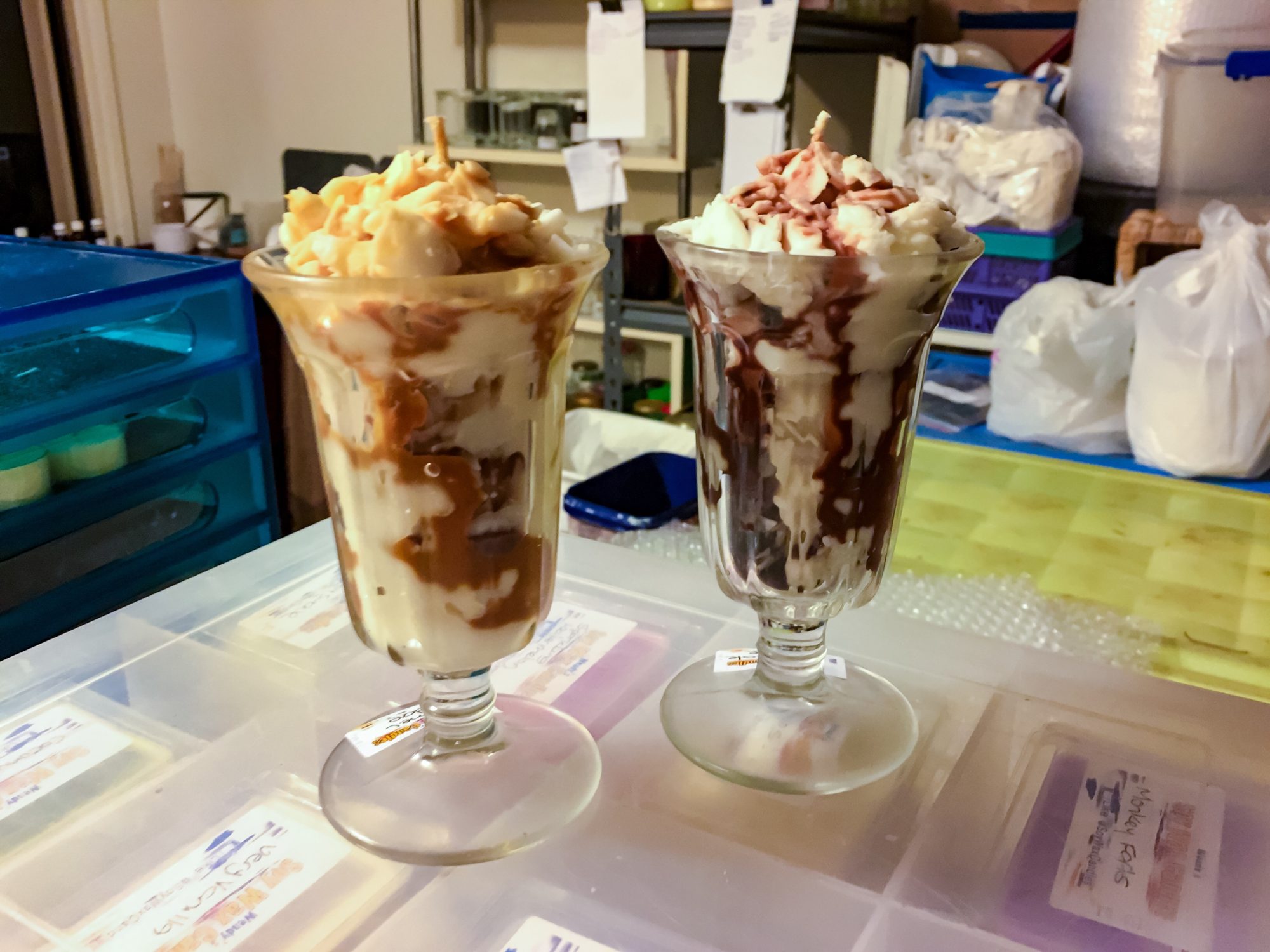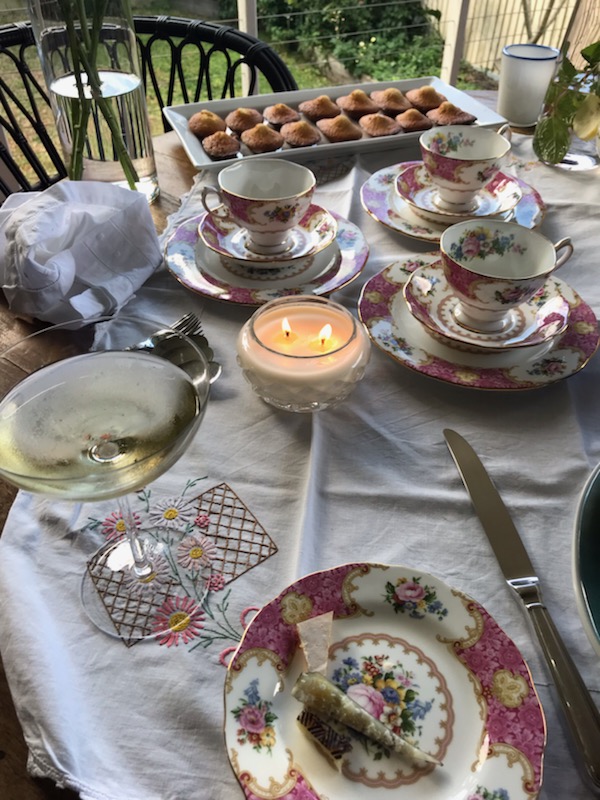 Need More Inspiration?
Check out the Candle Gallery